Week 6 of the NFL season provided a fascinating look at how teams have strategized differently to answer the biggest question in football — who's going to play quarterback? Some teams have benefitted by making bold moves to address their greatest need. Other teams have paid the price for taking a safer approach. I'll prove how this disparity actually applies to your own career as well. First though, BALL.
The Chiefs didn't have a first-round pick in the 2018 NFL Draft. They traded the pick along with 2017 first- and third-round picks in order to select QB Patrick Mahomes. If you watched Kansas City's shootout against the Patriots on Sunday Night Football — and the season in general — it's easy to see why the Chiefs made such a bold move to grab the dynamic Mahomes. Being bold has worked for KC.
The Rams beat the Broncos 23-20 on Sunday. The Greatest Show on Turf 2.0 is the only unbeaten team remaining in the NFL. That's partly because the Rams made a very bold move in the 2016 Draft by trading 2 first-round, 2 second-round, and 2 third-round picks to grab quarterback Jared Goff. He's among the league leaders in passer rating this season. Meanwhile, the Broncos settled for quarterback Case Keenum in free agency. Keenum is ranked 28th in passer rating, which is actually below Blake Bortles. Sidenote: "below Bortles" actually equates to "you done messed up."
After opting for Keenum, the Broncos used their fifth-overall pick this year on NC State outside linebacker Bradley Chubb. He played great against the Rams while notching three sacks, but Chubb doesn't throw the football for a living. The Broncos could've gone bold by taking UCLA quarterback Josh Rosen instead — who I refer to as Cleated Jesus — and be much better off in the long run. Time will tell, but the safe approach has left the Broncos without a long-term answer at QB in the same division Mahomes plays in. Not good.
I also have to mention the Eagles 34-13 demolition of the Giants on Thursday night. Eagles QB Carson Wentz is a stud. Philly traded (2) first-round picks, as well as second-, third-, and fourth-round selections to the Browns to draft Wentz in 2016. It's paid off. On the other hand, the Giants are still trotting out a washed up Eli Manning behind a bad offensive line. Running back Saquon Barkley is a stud, but again, he doesn't throw the football for a living. Passing up Jets QB Sam Darnold could haunt the Giants. The reality is that the G-Men don't have anywhere near a long-term solution at QB while getting a steady diet of Wentzylvania in the NFC East. Again, that's a really bad combination.
What I'm getting at with all of this football mumbo jumbo is that big risks can produce big results. Safe moves can also lead to lesser successes. There are a ton of scenarios in sports radio where taking risks can pay off, while playing it close to the vest can restrain triumphs.
If you reflect back on your own business path, I'm betting that your greater successes have occurred by making bold choices instead of conservative selections. Maybe you left a job without having a new one lined up. Maybe you moved to a new place without knowing anybody for a new gig. Maybe you started your own company and trust someone named Brian Noe to write columns on your website. Maybe you're a manager who's hired a risky candidate that has a lot of upside, or you're a host that has shared interesting views on tough topics that were sure to cause an emotional reaction. In this business, bold is often beautiful.
Former UFC featherweight and lightweight champion Conor McGregor was at the Cowboys game on Sunday. He made headlines by throwing a football in pregame warmups that would've caused Chargers quarterback Philip Rivers to say, "Dude, your delivery is jacked." Much more meaningful than McGregor's ugly pass was the way the Dallas players mimicked McGregor's strut. Dak Prescott and Ezekiel Elliott strutted like McGregor after scoring touchdowns while Jeff Heath did his impression after making an interception.
TD celebration inspired by @TheNotoriousMMA. #JAXvsDAL pic.twitter.com/VXe9AlNaVh

— Dallas Cowboys (@dallascowboys) October 14, 2018
McGregor got destroyed by Khabib Nurmagomedov at UFC 229 just eight days prior to Sunday's game, yet the Cowboys were paying tribute to him. Why? Because McGregor is bold. There isn't anything about him that's passive or safe. He's the loud, trash-talking, strutting presence that can't be ignored or forgotten. We can't disregard people who are bold and often flock toward them. Nurmagomedov remains undefeated at 27-0, but he isn't the bigger star. Bold makes the bigger impression.
Sure, not every bold move pans out. The Washington Redskins swung and missed badly by trading (3) first-round picks and a second-rounder to the St. Louis Rams to draft Robert Griffin III. The Broncos blew it by moving up to grab quarterback Paxton Lynch who is now a free agent and possibly unloading trucks in Transylvania.
This is where our old friend Texas Hold 'Em swoops in to settle the score. The saying that leads to success in poker, also leads to success in life — well-timed aggression. Get a plaque of that wise phrase or have it embroidered on your underwear immediately. In Hold 'Em, you can't be aggressive on every single hand. Another card player will eventually call your bluff and you'll end up broke. If you stay conservative the entire time, that won't lead to great success either. It's all about well-timed aggression. That's how you get ahead. Pick your spots to be bold when the timing is right.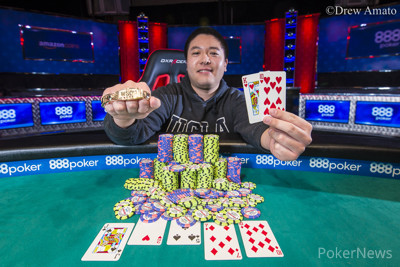 Do you think the Chiefs, Rams, and Eagles would reverse the bold trades they made for Mahomes, Goff, and Wentz? No chance. Do you think they would if the players they selected were the caliber of RGIII, Paxton Lynch, or Johnny Manziel? Absolutely. If you don't have the ability to be bold, you have no chance at achieving great success. It just requires the right timing for things to completely pan out.
There is a new trailer out for the upcoming Queen movie Bohemian Rhapsody. My favorite part in the entire preview is an actor delivering the line, "Fortune favors the bold." Amen to that. Look at your life and ask yourself which areas you can be bolder in. Not taking a risk can turn out to be the biggest risk of them all. I encourage you to be bold. Just pick the right time to do so.