Before the ballparks fill up, before the microphones go on and before the lineups are given, your team's broadcaster has been hard at work. Probably for a few hours. A casual fan probably would say, "that can't be, don't they just show up a few minutes before the game and broadcast?". Wrong!
Any play-by-play broadcaster worth his or her salt is busy several hours before the action starts. Prep, as it's known in the business, is the key to a good, informative, interesting and entertaining call.
"Prep is the foundation of play-by-play. Whether it's talking to players & coaches in the clubhouse or during BP, calling high school football coaches for info a few days before you broadcast their game or updating statistics & biographical information during the off-season or whenever you learn something new.", says Robert Ford the radio voice of the Houston Astros, who is in his 7th season with the club.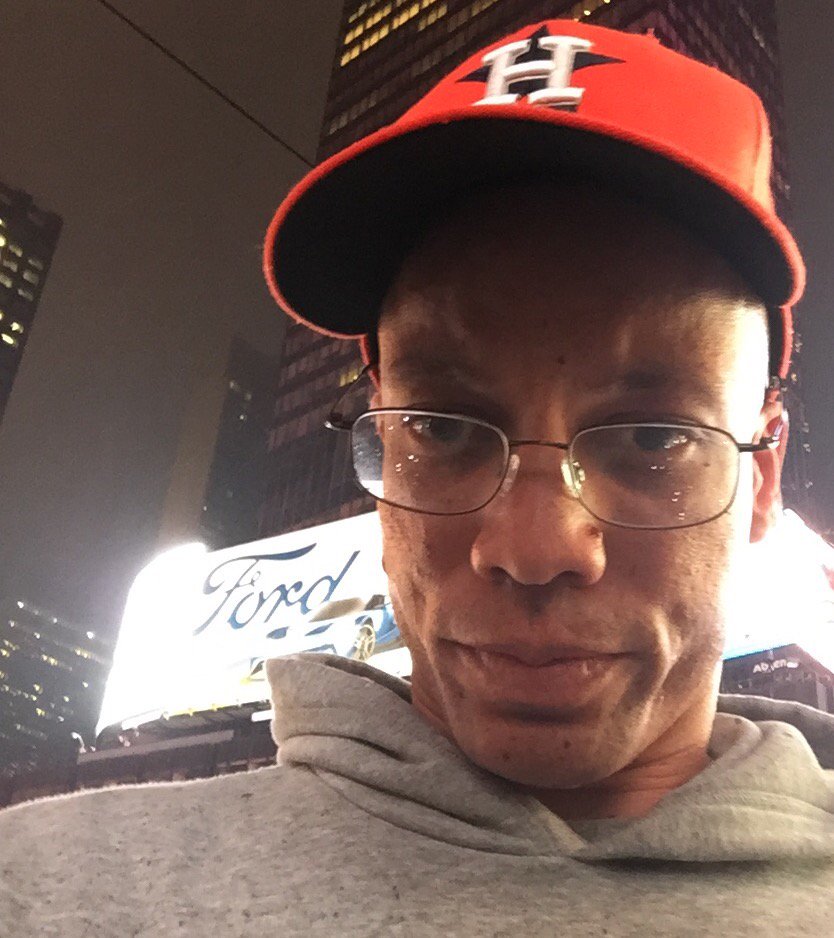 "I view it as continuing education; I'm always learning & looking for more information about teams, players, coaches, managers, even umpires. The better prepared you are (& the better you get at compiling information in such a way that it's easy to find & at your fingertips), the better the broadcast will sound.", said Ford. 
If you think this is a new process or requirement, think again. Jack Corrigan now in his 17th season of calling Rockies games on KOA knows exactly how important prep is. "Preparation remains paramount for a play-by-play broadcaster. No matter how many years you've been doing this (34 in baseball for me) never assume that a game can be covered solely on your experience. It is such a part of the daily rhythm of the job. It would feel too strange not to have it in my routine."
There is no one way to prep for a baseball broadcast. It is a personal process for most, that develops over time. It's up to each individual how to present the information and what information gets presented. Baseball is filled with numbers, stats and tons of information provided by the team. From all of that, you have to decide what is important to your listening audience. It's not an easy process, but one that is critical to a broadcast. 
Remember there is no right way or wrong way to do this, but there are differences among broadcasters.
"Because I've been blessed to be in the game for a long time, I tend to focus my prep on areas less obvious. A personal angle on a player or players becomes the perfect way to humanize the game beyond the numbers," the veteran Corrigan says. "The audience remains a mixture of fans in terms of their interest. You must be able to keep the casual listener with you by offering something personal to keep them from being overwhelmed by the statistical/strategic information that the hardcore fan seeks. I enjoy the pursuit of something beyond the obvious, beyond the headlines."
The way the game is trending, younger broadcasters go about things a bit differently. Ford breaks down what he focuses on before a game.
"Pre-game, I try to focus more on what's happening right now. I mark up my stat sheet with notes on hot/cold hitters & relievers, & fill my OneNote (Microsoft program/app) with daily team info & news.", said Ford. "I'll usually circle the clubhouse to see if there's anyone I want to talk to or ask something about a previous game, or to confirm any notes I may have read elsewhere. I usually go to the pre-game press conferences held by both managers to glean more information. If I know the opposing manager well, I may ask him something one-on-one, before or after he talks to the media. Sometimes, I will go into the opposing team's clubhouse to talk to a player or two, particularly if it's someone local from Houston, or someone who previously played for the Astros."
I know my routine has changed over the years and has become a little more streamlined. I had a great mentor in my early career, Pat Hughes, the Cubs' play-by-play announcer for the last 24 seasons, taught me a lot. He is meticulous in his pregame prep. He has folder upon folder with information on baseball history as it relates to the Cubs and in general. More importantly he is a fountain of baseball knowledge and a student of the game. I'm lucky to have learned under him.
Corrigan learned early from some of baseball's great announcers as well. 
"I was fortunate in that my early years in baseball were spent with Joe Tait, the Hall of Fame basketball broadcaster who was also a terrific baseball man, and Herb Score. Joe led by example in simple things like the arrangement of your workspace, proper timing for when to do what at a particular moment, the understanding of how much information was required, even when much of it won't be used because of how the game's storyline played out.", said Corrigan. "It sounds a little funny, but from Herb I learned how to listen. As a former player that might've been one of the all-time great pitchers if not for an injury from a line drive to the face, he was a great source of information regarding the game from a player's perspective. When Herb had some comment about strategy or a player's approach, it made great sense to pay attention. Both men also taught me how almost as much can be gained from hanging around scouts in the press dining room as it can behind the batting cage."
Ford's routine is more of a work in progress, "In some ways, I feel like it's still developing; I usually tweak a few things every year. It really started for me in 2002, when I was calling games for the Yakima (WA) Bears in the short-season Northwest League. Going into the year, I had no idea how to prepare for a broadcast. But each day I fiddled with my routine & preparation until I got to a point where I felt I was comfortable with my routine & felt prepared going into every game."
The technology age has really changed things for some broadcasters. Those that have climbed aboard that train find things are a little easier in putting together notes and stats. In Ford's second season with the Astros, he purchased an iPad Mini and used the One Note App to streamline his process. "Before that, I kept mini loose-leaf binders with pages on every player, manager & team. Going digital cut down on my prep time, particularly in the baseball off-season, & gave me more time to process & synthesize all the information that's thrown my way on a daily basis during the season.", said Ford.
The internet not only changed things for broadcasters and how they prepare, but also for the fan and what they know. There's so much information out there. Multiple places to get the information on news and analytics puts some pressure on the guys calling the games.
"You must be well-versed in your own right to maintain credibility.", says Corrigan. "I think there is a need to talk in more detail about the entire industry. The team you cover is still paramount in your approach, but you also need to be able to discuss what's happening elsewhere in the game, too."
What's important for young broadcasters to realize is that doing play-by-play at a high level requires a lot of hard work. What's important for the fans is to realize what goes into the broadcast and putting it together. Appreciate it and understand that all the hard work is really for you.