In this time of madness, I present to you a "Sweet 16 List of Reasons We Might Not Get the Sale"
1 – You
I wouldn't know anything about this, but I'm told there are people out there that some people just don't like. They don't mesh well with others.  Sometimes, in the end, it all comes down to someone buying you and, unfortunately, a lack of a personal connection can cost a sale.
2 – Not Selling The Value of the Product(s)
Did you take the time to really present the value of what you're selling? I've seen sellers who will throw in "added value" in such a way that completely disregards the actual value of what the client is buying.  Doing this may not just have one sale get away but could become the beginning of a trend if you, yourself, don't believe in the value.
3 – Lack of Persistence
Last year, the Center for Sales Strategy wrote: "Research shows that the majority of appointments are set after five or six contacts but that the majority of salespeople give up after two."  If you aren't getting to clients simply because you're giving up too easily, you'll end up with a career full of sales you didn't get.
4 – Coming Off as Desperate 
We've all been there, where you're trying to get something (anything) sold and you skip just about every step of the sales process.  Next, you start throwing value on top of value while lowering the price just to get a deal done and done quickly.  See above, "The Value of the Product!"
5 – Not Listening
A lot of sellers never acquire the proper listening skills to really be at the top of the game.  Ask great questions, shut up and listen.  If you listen carefully enough, you'll hear your presentation, the client's ad copy and much more.
6 – Presenting What You Want to Sell
It goes hand in hand with not listening.  Many sellers have a tendency to hear what they want to hear and somehow tie the client in to the idea they've really been wanting to sell.  It's much like a client telling you they don't like a station even if it's a huge hit with their target audience, it's not about us, it's what's best for the client and their business.
7 – Not Identifying the Key Marketing Challenge
If these were being ranked in order, this would be in the conversation for a top 3 seed.  We cannot present a solution to a problem without knowing what the real problem is.  Most of the time we present a good idea, that is a clear solution to the most pressing marketing challenge of a client, we will win the business.
8 – Not Knowing Anything About The Budget
If the right questions weren't asked to at least come up with a budget range you should be in, your pitch has a significantly higher risk.  Come in way too high and risk the client believing they can't afford to work with you, or worse, you come in too low and leave money on the table.
9 – Not Bringing an Example
In the sales process, when we go to present, we have the advantage of having thought for a while about what we're presenting.  We have to be careful and remember that when a client is hearing about it, it's for the first time, and the idea you're pitching may not come out as well "on paper."  Anything you can demonstrate with audio or a visual can make a huge difference in winning business. Put the client's name in lights!
10 – Not Taking Yes for an Answer
Sometimes the client wants to buy but doesn't want the exact thing we proposed.  While it is ok to push back and ask more questions, at some point you have to accept that they've said they wanted to buy but may need some adjustments to be made.  Don't ever lose thousands of dollars over hundreds of dollars.
11 – Not Discovering the Main Target
The client has to help us dig in to who the real target audience is.  The more we know about who it is they're trying to reach the better chance we have of identifying the correct solution.  If the client doesn't believe what you present will work for their key targets, they won't see the value in the proposal, and it may come back to us not having asked the right questions during the CNA.
12 – Overpromising and Underdelivering
Most of the time we think of this as something that happens after the sale is made.  Some sellers, however, will start to overpromise in the brainstorming phase and get a client's hopes up before even knowing if something can be done, then risk the chance of having to disappoint the client when the presentation doesn't include the idea they liked so much.  Never a good look for a first impression.
13 – Neglect
This was the topic in this space two weeks ago.  Don't work as hard as we have to work to get a client and then make an "unforced error" and not take care of that client.  Remember, we are in the business of renewals and referrals and a happy, well taken care of client is the pathway to both.
14 – Not Negotiating in Good Faith
Either negotiate or don't negotiate, but don't land somewhere in the middle.  Negotiation is a key skill in media sales and if you haven't spent time learning about it, you need to.  The person on the other side of the table, if it's an agency, has generally been well trained in negotiation, you should be, too.
15 – Not Being Consultative
People want to buy from someone they believe they can trust and who they think has the knowledge to know the best course of action.  If you come off as a "know-it-all" or push too hard to get to the close and the client feels uncomfortable, your great idea may not matter.  If the business owner sees you as their new in-house marketing consultant because you appeared prepared, confident and knowledgeable, you may have a new whale on your hands.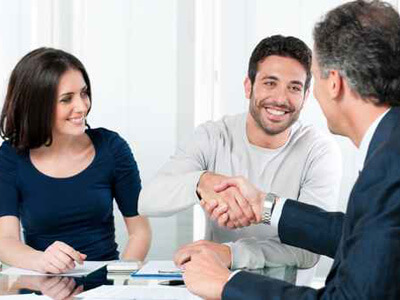 16 – Not Calling on Businesses
The undisputed, undefeated, defending champion and #1 seed. The reason we don't get many of the sales we miss out on is because we simply didn't call them in the first place. Business goes where it's invited and that goes for both our clients and for us.