This is nearly an impossible list to compile as there are so many variables that go into a good guest spot. Do the hosts and the guests connect or have a previous connection? Is the guest entertaining and interesting on that day with that host or hosts? Is the guest topical for that market on that day and time slot. So with apologies, I'm listing my 16 favorite guests to listen to in sports radio:
#16: Steve Lavin, Fox Sports. The former UCLA and St. John's basketball coach brings the personality and energy. He has the recent coaching experience that gives him added insight into today's coaches and players as well as today's college game. Smart, funny, entertaining, and tapped in.
#15: John Smoltz, Baseball Analyst. The former pitcher is pretty brilliant when it comes to baseball. Frankly, he notices a lot of the nuances in the game that other analysts either miss or aren't looking for. I always feel smarter after hearing him on the radio.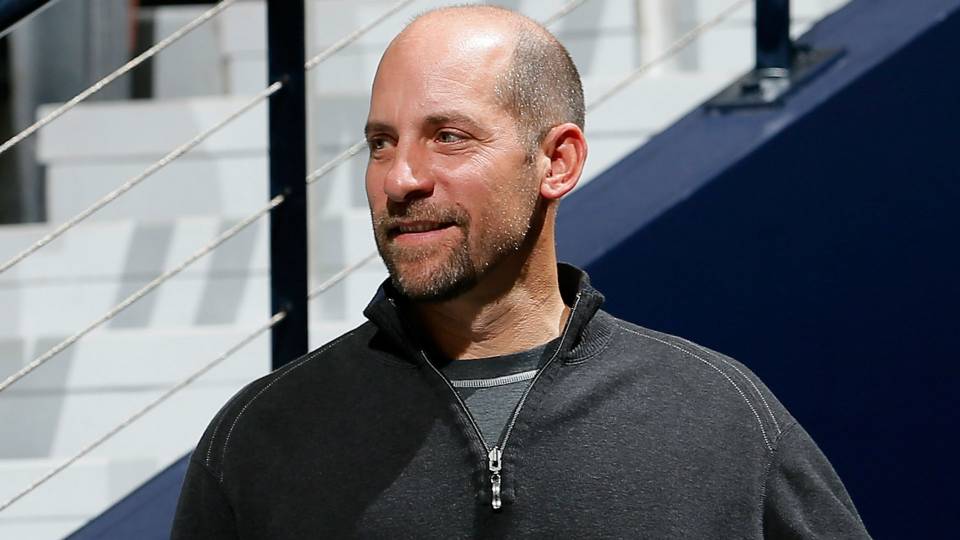 #14: Tony Dungy, HOF Football Coach. I have a special place for Coach Dungy on my list. He would always take my calls from his time as Defensive Coordinator at Minnesota to his years as a head coach. Even in retirement he's smart, insightful and doesn't take himself too seriously.
#13 Bob Huggins, West Virginia Basketball Coach. Coach Huggins or "Huggy Bear" as he's often known, can come off sounding like a total curmudgeon if you don't get his dry, acerbic sense of humor. Once you do, he's a laugh riot. Very self-deprecating and hilarious in replies to most questions. Knows his basketball too. 
#12 Jeff Van Gundy, ESPN. It was a toss up here between Jeff and Stan Van Gundy. You can't go wrong with either, I just find Jeff a tad more polished after more years in broadcasting. Jeff has a great knowledge of basketball and connects well with hosts.
#11 Cal Ripken, MLB Hall of Famer. Cal to me is like the conscience of baseball. He's not preachy but in addition to his HOF Playing career, he and his brother Bill have built a veritable baseball empire with Ripken Baseball. When Cal says something about the game or a certain player it carries great weight. In addition, he's an avid basketball fan so try to sneak in a question about the NCAA tournament or something happening in the NBA.
#10 Bill Walton, The legendary UCLA Center and Hippie is very opinionated and always entertaining. He has A LOT to say so make sure you give him time to say it.
#9 Jay Bilas, College Basketball Analyst. For much the same reason I like Smoltz, I enjoy hearing Bilas on the radio. Such great insight. He's not afraid to challenge the consensus and have facts to back it up (He is a lawyer!). Like Smoltz, I feel smarter after a Jay Bilas interview.
#8 Ian Rapoport, NFL Network. The busiest man in the really busy business of being an NFL Insider. He is super connected. In a world that used to be owned by Mort, Schefter, and Jay Glazer, Rapoport is the king. Even after getting torched by 106.7 The Fan in DC's Chad Dukes for dumping out of an interview to take a call from an NFL GM, he had the stones to come on the next day and take a beating.
#7 Mel Kiper, NFL Draft Guru. There tends to be a love/hate relationship out there with Mel Kiper, but understand this, he helped changed the game when it comes to the NFL Draft. Remember when it used to be a sleepy event in NYC with Commissioner Pete Rozelle writing the picks on a chalkboard? Now it's such a giant event and his strong opinions on players helped build that. Today he still has strong opinion and you want him saying good things about the players your team picks.
#6 Kirk Herbstreit, ESPN College Football. Herbstreit is the star of ESPN's iconic College Gameday Show and their lead analyst when news breaks. Oh and he's a lead analyst on ESPN/ABC's Saturday Night Football. He speaks with great authority and is not afraid to be critical of any team or coach-Even his alma mater, Ohio State. If you want to talk College Football, "Herbie" is your guy.
#5 Michael Wilbon, ESPN/PTI. Michael is an icon of the media world. ESPN has been using him a lot on the NBA but he knows everything and has a strong, well thought out opinion. I'll never forget sitting next to him for the Cubs one game playoff in 1998, with the slow moving Steve Trachsel on the mound for the Cubs. Wilbon said, "He's everything that's wrong with baseball." Smart, funny, opinionated, and prepared. Pretty good combination for a guest.
#4 Charles Barkley, Basketball Analyst. Once the "round mound of rebound," Charles has made a career of being fun and entertaining. He knows the NBA game better than the college game, but he's there to entertain us. He's really, really funny as a guest and definitely doesn't take himself too seriously. 
#3 Jim Nantz, CBS Sports. The lead voice for CBS of the NFL, The Masters, and The NCAA Tournament is not a frequent sports radio guest. So when he is on, it's normally with a host or hosts he has a great relationship with. First off, he has that incredible, recognizable voice, but as a guest he doesn't take himself too seriously and can be playful. You'll likely hear "Hello Friends" as he joins the show. Catch him with Mark Packer on SiriusXM and it's a Home Run!
#2 Gregg Popovich, San Antonio Spurs Head Coach. Much like the Coach I have for the top seed of this group, Pop can talk about anything. Basketball-certainly. What's happening in the US with pop culture, politics, education, anything. He went out of his way to support Turner's Craig Sager in his battle with cancer. Opinionated, unpredictable, and incredibly well read for an NBA coach.
#1 Steve Kerr, Golden State Warriors Head Coach. Steve Kerr was a great guest as a player, especially on the Bulls championship teams. He's funny, self-deprecating, smart and like Popovich he's up on what's going on in the world and willing to use his position to take a stand. Oh and he's had the best team in basketball since he joined the Warriors, too!   
Like I said, this was a nearly impossible list to make because so many good guests are left off. These are my 16. Depending on your market and what sports are hot there, the list will definitely change. Overall, you can't go wrong with the list I have here. Thanks for reading!