Sometimes I feel like a broken record.  As a sales leader, it's oftentimes about reminding people of the same things, same strategies and same concepts over and over again.  It really isn't all that different from how a lot of sports operate.  The coaches will spend days going over the same things with their teams and trying to find new ways to emphasize the same underlying messages.  After all, there's only so many rebounding drills you can do, but you wouldn't ever not want your team thinking about boxing-out and grabbing rebounds, so you continue to run the drills.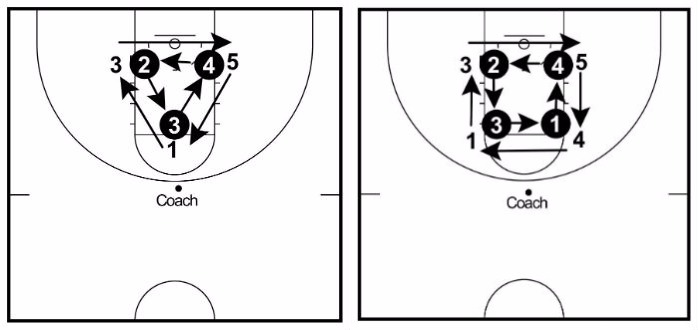 For us in media sales, I think our overall message about marketing and advertising should be constantly reinforced to people we meet and talk with. And I'm talking about some of the most basic principles, or the things I consider the commandments of advertising:
Commandment #1: Hit your target audience with the right message, the right amount of times.
This is as basic as it gets and if you know nothing else about marketing and advertising except this, you should be able to come out ok.  Identify who the target audience is and figure out where you can find large groups of those people.  And remember, this isn't about someone's personal preferences, this is business. 
I had a prospect tell me recently that their target audience was 18-34 year-old females, but they (a 60-something female) didn't really like a certain Hot AC station.  Excuse me?  This isn't about what YOU like or don't like, it's about where your audience is. 
Then it's about what the message is.  Does it stick out?  Is it memorable?  Does it elicit an emotional response?  Or, is it about your low prices and great customer service?  Finally, can you hammer that target enough times to get them to take action?
Commandment #2 – Business goes where it's fun, where there are experts and where it's invited to go.
If a business isn't inviting people to do business with them (and I don't mean the 146 followers their business page has on Facebook from when they asked their family and friends to click the like button), then they're dead in the water with nothing to complain about but their own failure to have a plan. Those that do have that plan and are willing to invest in their business, need to think about how they can either present themselves as the experts in their field or a company that just sounds like they're fun to do business with.
Commandment #3 – Advertise consistently.
Don't do it unless you plan to do it consistently. I always like to tell local clients they need to think like big companies who pay large sums of money to agencies to consult them on how, when and where to advertise. Clearly the big companies are advised to have catchy slogans, use heavy frequency and advertise consistently, because most of the successful ones do all of those things. So, why wouldn't local companies do their best to emulate what those companies do? Don't let new clients "chicken-out," as Roy Williams calls it, and stop after a short period of time. Most of the time, that can be prevented by having the consistency conversation up front.
You know, these same points work for what we do, as well. As experts in marketing and advertising, we also need to consistently invite business owners to do business with us, by saying the right message the right amount of times while we present ourselves as fun people to do business with. It's our job, and if done correctly, we should be able to box-out any of our opponents.