Lately we have bared witness to a pair of pop culture phenomenons. Avengers: Endgame brought an end to a ten-year, 23-movie journey, and made more than a billion dollars worldwide in its first week of release. We are also in the middle of the final season of Game of Thrones. That is a phenomenon that my colleague Tyler McComas covered extensively here.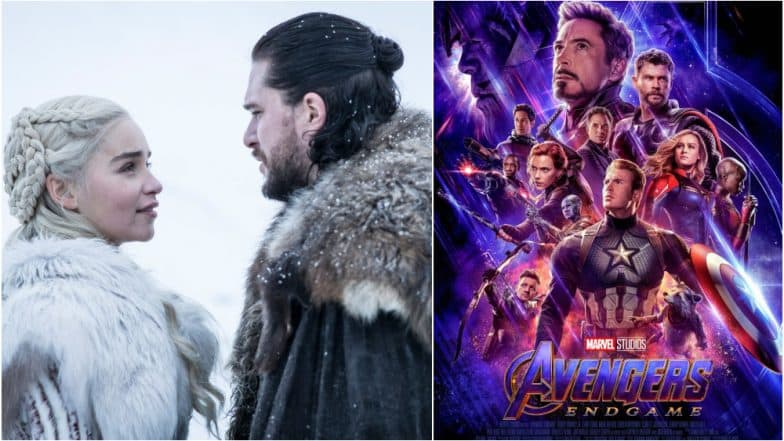 We know that there's room to cover those kinds of pop culture phenomena on our airwaves, but how do we protect our territory when the pop culture phenomena is a sports story? That is happening right now where I live.
The Carolina Hurricanes are in the Eastern Conference Finals of the Stanley Cup Playoffs. This is the most success the team has had in a long time. They haven't been in the playoffs in a decade. In a market that is so fiercely divided by its college sports loyalties, the Carolina Hurricanes are the one team that all of Raleigh can rally behind. That has made their playoff success a story that transcends the sports local sports page.
Back in February, legendary hockey analyst Don Cherry called the Hurricanes "a bunch of jerks" for their postgame celebrations. The whole Carolina fanbase embraced the label. People who hadn't been to a game at the PNC Arena in years embraced the label. The team built a whole marketing campaign around it. Now, two rounds deep into the Stanley Cup Playoffs, you can't go anywhere in this city without seeing "Bunch of Jerks" t-shirts.
Raleigh isn't the first city to deal with something like this. Anytime a team that has a history of underachieving makes a deep playoff run, civic pride tends to experience a spike. Every media outlet and business in town wants to be a part of that. As a local sports radio station, how do you, to quote the Wu-Tang Clan, "protect ya neck"? What can you do to capitalize on the new audience and continue to super serve the people that have you on one of their preset buttons?
1. EMBRACE THE NEW FANS IN A WAY THAT ACKNOWLEDGES THE LIFERS
You are going to have people in your audience that are annoyed that there are new faces in the stands and that they are seeing more jerseys and caps in the streets than ever before. Those people can be toxic in terms of growing a fanbase, but for a sports station they are likely amongst your P1s.
It also makes sense to embrace the new fans. Make them feel like part of your community and they're more likely to stick around after the communal playoff high has passed.
How do you embrace both groups? I have three ideas that combine the promotions and programming departments.
First, consider doing some contesting that gives new fans a prize and allows long-time fans to laugh. Work with an advertiser to put together new fan packs. They can include a t-shirt, cap, and tickets to a game. Give them out by asking new fans the most basic trivia questions about the rules of the sport, history of the team, or players on the roster. For extra impact, get custom shirts made in the home team's colors that acknowledge these are bandwagon fans with a slogan like "Just here for the playoffs" or "I'm a fan of winning." I promise, they will be so popular that even people that have been season ticket holders for years will want one.
Next, send an intern or a producer out to games to record audio of fans telling their stories. How did they become a fan of the team in the first place? What does this run mean to them? Use that audio in new imaging to run throughout the playoff run and even after. Get a wide variety of answers and you will have these great audio pieces that represent the team and the town.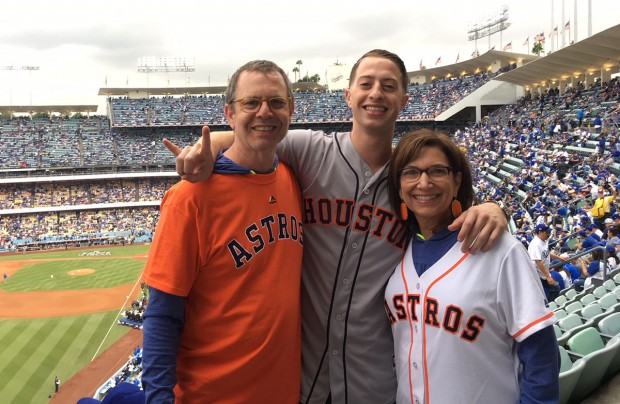 Finally, set up dual watch parties for road playoff games. Have a party at one sports bar for hardcore lifers. Maybe you can work with the establishment to people that bring proof they are season ticket holders. Have a party at another one that is more focused on the social experience. Neither one is more important than the other. They are both official watch parties. They just allow the fans to experience the games exactly how they want.
2. OWN THE SPORTS ANGLE
2006 was the first year I was on air here in Raleigh. I was co-host of the morning show on 96 Rock. It also happened to be the year that the Hurricanes won their only Stanley Cup.
Like everyone else in town, we draped ourselves in red and black for that run. We had t-shirts made up with the O in our name replaced with the Canes' logo. We changed our name to 96-1 the Cup. We were talking about the games every morning on our show. We reflected the excitement of the city.
But here's the thing, when we were talking about the games, we weren't usually talking about the play or the players. We were talking about things that happened in and around the arena. When we had players on we were goofing around with them. It was all very light.
If playoff success is something that rarely comes to your market, stations outside of our format are going to embrace it. Maybe they change the colors of their logo to match the team. Maybe they add liners supporting the team.
Whatever they do, it is less than what you can do. You're the station talking in depth about the game the night before. You're the station that is in the locker room after every game and practice that can bring exclusive audio and interviews to the air.
Sports talk goes to where pop culture is all the time. That is why Clay Travis does Game of Thrones recaps on Twitter and Tony Kornheiser has made movies and politics a part of his show going all the way back to his very first days on the radio. As long as you are genuinely interested and interesting, you aren't at a disadvantage to anyone when talking about pop culture.
When pop culture comes to where sports talk is though, everyone else should be at a disadvantage to you. You can give perspective and get access others cannot. You can entertain both the hardcores and the bandwagon fans.
I was at the mall earlier today and the elevators were decorated with Carolina Hurricanes logos. Stores used team jerseys in their window displays. I counted at least a dozen hats and t-shirts on other shoppers. That usually isn't the case. This market's hockey interest usually falls somewhere between apathy and mild curiosity. But what is happening in Raleigh right now isn't about hockey. It's our community pop culture.
A sports story doesn't overtake a community's water cooler conversations everyday. Media outlets of all sorts will rush to embrace that story when it does. That presents a tremendous opportunity for sports stations. Think strategically and creatively. It is possible to super serve your core audience and build a new one at the same time.