I want to tell you a story about one of the meanest clients I ever worked with who actually taught me some of the best lessons I've learned in sales.
One afternoon in my first year of sales management, a newer sales rep asked me to join her on a call at a jewelry store. I hadn't been planning to go, but she asked last minute and so I got some very basic information from her and met her at the store.
The meeting was with the owner, and as we walked in, she immediately said "You guys are going to have to wait, I'm the only one here and I have to take care of the customers first."  I asked her if she wanted us to come back at a better time and she declined so we sat and waited.  Watching the owner interact with the customers gave me an impression she would not be easy to work with, but one of the customers bought something so I figured she'd at least be in a good mood.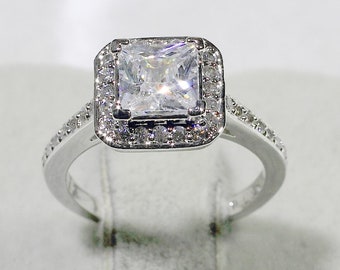 "Ok, you guys gotta go quick," she said as the last customer walked out the door. Immediately, the rep hands over a one sheet, thanks her for the time and tells her she has a "great idea." What the rep proceeds to pitch was a promotion on our 35-54 female dominant station, with a big giveaway, a concert tie-in and all the bells and whistles. It was well presented, and the idea sounded like a fun, traffic driving promotion. When she finished, the rep asked, "Is this something you think you'd be interested in?"
"Absolutely not!" she said without hesitation. "It's a good idea and you presented it well, but I don't have a problem getting women in here, I'm focusing on younger males buying engagement rings and you would have known that had you ever bothered to ask."
I, fruitlessly, tried to spin it in to a similar concept for men, but this woman wanted to make a point and she wrapped up the conversation pretty quickly and out the door we went.  In the parking lot, I told the rep that I didn't realize that when I'd asked her for some details about the client, she was giving me assumptions, not information she actually knew.
About a week later, I went back to the store by myself and fortunately there were no customers and the owner was again at the counter. I told her I wanted to thank her as I was certain what had happened would be a big benefit to the growth of that sales rep, in the long run, as she, and I, learned a few very valuable lessons.
Turns out, the owner had previously been in media sales. She agreed that what the rep did was something that happens too often in our field, which is making assumptions about businesses instead of asking great questions and getting the answers needed. She also pointed out that the rep was "all in" on the idea she was pitching, which on one hand had her presenting with a ton of passion, however, it made it seem as if it was a fully flushed out promotion. Her suggestion was to pitch general concepts in order for the decision maker to get a feel for the idea, but also made to feel like they would be involved in formalizing it.
She did eventually become a client, never letting us forget she had given us a "second chance." Whenever I would see her, she'd always have some more media sales wisdom to share. I remember thinking that she would probably have made a pretty good sales manager. A very mean sales manager, but a good one, nonetheless.