This has been mentioned in this space before, but I once heard a great description of how to prospect when you're selling sports radio.  An old boss said, "Picture any business and put an armed guard out in front of it.  That guard's only job is to make sure that no 25-54 year old men get in.  Now, would that business survive?  If the answer is no, they're a great target."
There are other qualifications, of course, such as do they have the money to spend (most importantly!) but this tip is a pretty good place to start.  However, a couple of times a year, it's really the exact opposite.
With Mother's Day right around the corner, this is one of those times when we are able to sell to some businesses who would otherwise not be a great target.  This time of year, along with Valentine's Day and mid-December for the holidays, are times when seasonal advertisers like florists, day spas, higher end restaurants and certain retailers come in to play.
I've found in these instances it is always best to be the early bird.  When the beginning of May rolls around, if that's the first time you're talking to people about Mother's Day advertising, good luck. The best strategy with seasonal business is to try and lock it in in advance, preferably during your up-front sale at the end of the previous year.
It's never a secret when these holidays and special occasions are coming up, yet too many times I hear promotions staff and sellers talking about what to do for these after it's already too late.  Late January isn't the time to be talking about what to do for Valentine's Day, November would be a much better time to do so.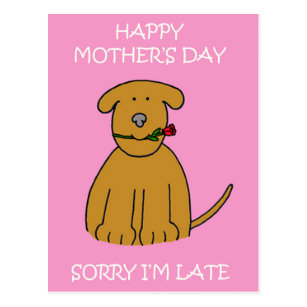 We often talk about cultivating relationships with clients and not being that AE who only talks to clients when it's renewal time.  With these short term or seasonal clients, it's even more likely to happen so we have to be extra careful.  I think it's important to remember that men are always needing to buy their wives or girlfriends gifts.  There are birthdays, anniversaries and, of course, those times when we find ourselves in the doghouse and need to earn our way out. 
These are all good reasons to talk to some of these businesses about doing more than just the 2-3 times per year push with our sports stations.  I remember working with a florist in St. Louis who typically only bought us during these times, but then after he had built up a relationship with our audience, he realized that he needed to have a constant reminder to our listeners that no matter the occasion, he was the florist you should use, and it paid off.
Remind yourself to get in to see your seasonal advertisers other times of the year.  We can't just assume these clients are sitting around waiting for us to come by because it's Mothers Day in a few weeks.  Have a yearly planning meeting set up with them so you can lay out where they want to run or heavy up, but be sure to check in a few other times during the year just to see how business is going and perhaps start working early on copy and promotional ideas.  We usually know well in advance when these advertisers are going to run so it makes no sense to wait until the last minute. 
Also, it's ok to be the seller who is asking about promotions for these holidays well in advance.  A lot of us in media are guilty of only thinking 30 days (or less) out.  Sometimes the reason there is no Mother's Day promotion locked in is because nobody has asked about it.  
The most successful sellers I've seen will generally lay out their year, before it starts, and are making calls for seasonal advertisers at least 90 days in advance. Get out in front of these opportunities and you could earn quite a bit of short term business. But, show up two weeks before Valentine's Day and I don't care how good of an idea you have with you, that business has already made plans with another station and you lost out.