Recently, like a lot of Americans, I got a little fed up with Facebook. The stories of security breaches and data mining felt like a betrayal of my trust. When my wife and I had a conversation with our kids about managing our screen time, it was an easy step for me to delete the Facebook app and claim it was leading by example.
The truth is that I had largely stopped using the app months before. My wife, on the other hand, is still very much addicted.
I noticed last month that since I stopped using Facebook both personally and professionally, the number of people that read the movie reviews I write for our local NBC affiliate in Raleigh was down by about 20%. The two were clearly linked. It was the only change I had made in how I promoted my writing. So begrudgingly, I reopened my Facebook account. My wife was convinced that it was because I couldn't live without the site. The truth is, I couldn't accomplish everything I wanted to without it.
There is a lesson in this story not just for sports radio, but for any form of media or entertainment. Even your most dedicated listeners are not dedicated to you. They are dedicated to what you do for them.
I can get better memes and commentary from Instagram and Twitter respectively. What those social networking sites can't give me that Facebook can is the reach. I am dedicated to the reach Facebook provides.
The Lakers recently learned this lesson with their coaching search. No one in their right mind thinks the team hired a bum in Frank Vogel, but he wasn't the Lakers' top target either. Monty Williams and Ty Lue both said thanks but no thanks when it became clear that certain conditions would have to be met before they were offered the job. Apparently, the minute you demand Jason Kidd be on a potential hire's coaching staff is the moment you learn what your brand value is.
Los Angeles has a very different place in the NBA landscape in 2019 than it did in the Showtime era. Lakers owner Jeanie Buss and GM Rob Pelinka were operating under the assumption that the value of the Laker brand was the name and the history. They assumed that coaches would bow to their demands because coaching the Lakers was very different and more prestigious than other jobs in the league.
Welcome to reality.
The Lakers are not close to winning a title, they don't seem to be a realistic destination for any top free agent, and Lebron James doesn't have a lot of patience for coaches that aren't his guy. The Lakers brand had value in the 1980s and early 2000s because it was an easy place to win. The brand is special when two of the top five players in the NBA are wearing purple and yellow.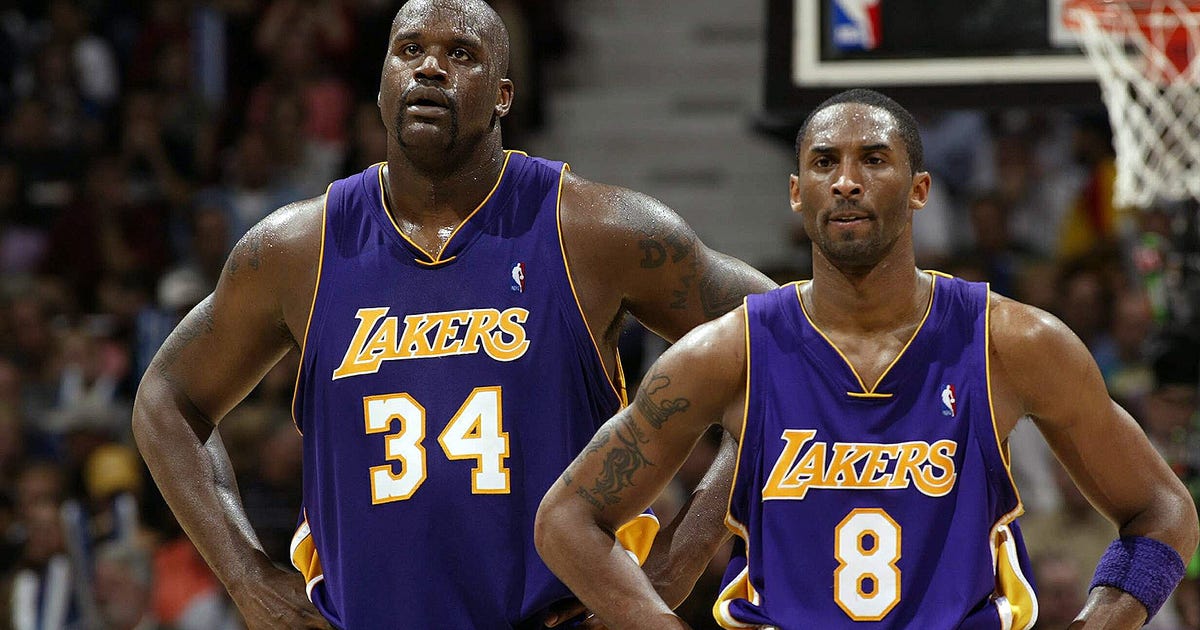 LA's roster currently consists of a version of Lebron that doesn't play defense and a bunch of guys that "could be special." There are only 30 of these jobs in the world. I am not saying no one wants to be the Lakers coach. I am saying one of the selling points of being the Lakers' head coach in 2019 can't be "you get to say you're the coach of the Lakers."
Brand's values rise and fall. The value of the brand is directly tied to what it does for the consumer.
Your station may be the heritage sports radio brand in the market. That is good. There is value in name recognition, but have you evolved? Have you done the things necessary to protect your position and reputation?
Heritage brands that lean on heritage risk becoming the chicken that never tries to run when the pen door is open. Why would she try anything new? She doesn't need to run, she gets all the food she could ever want on the farm. She is literally fat and happy. It's already too late by the time she realizes she was ever in trouble.
Any station challenging a heritage brand is always looking for its weakness. Has the station had the same hosts on for years and now they sound old and out of touch? Is the brand not taking its digital and social media presence seriously simply because it never had to before? Does the brand have an overly cozy relationship with the local teams and is more interested in blowing smoke up ownership's ass than being honest or critical when the team is bad?
Heritage is only a strength that goes so far. Honestly, our listeners don't give a damn which sports station came first. They will choose the more compelling content every time. They aren't your P1s and they don't take your host's word as gospel because of the call letters or because in 1994 you did a great stunt to welcome an expansion team to town. They are dedicated to you because you meet their exact needs at the exact right time.