If you never get out of your comfort zone in the sports radio business, you're always going to limit yourself as a broadcaster. Whether it's testing yourself by doing a solo show, dipping your toe on the sales side or even taking a job in a market you're unfamiliar with, the best in the business are the ones that have put themselves in unfamiliar territory.
Evan Cohen got out of his comfort zone at 22 years old, even though it took some words of wisdom from his father. Since he was a 9-year-old kid in New York, sports radio was all he ever wanted to do.
Soon after graduating from the University of Wisconsin, Good Karma Brands offered Cohen a position in West Palm Beach, FL. The plan for Good Karma, was to start a sports radio station in the largest market in the country that didn't have an all-sports talk station dedicated to the market. West Palm Beach is a Top 50 market in the United States, but in 2003, it was completely untapped when it came to sports talk radio.
At such a young age, Cohen was getting the unique opportunity to be a part of the startup strategy, but it wasn't the way he envisioned. Though Cohen was getting a 7 p.m. to 9 p.m. daily shift to host on the air, that wasn't his main job. His key responsibility was to get sales for the new station, because the company needed everyone to do everything to get the new venture lifted off the ground. He was even told that if he wasn't successful on the sales side, he wouldn't have the daily show he coveted so much. 
Cohen didn't have the desire to be on the sales side. So much so, that he called his dad and asked if he should even take the gig. His father, as parents so often do, gave him the exact advice he needed to hear. "So you're 22 years old, this is all you've ever wanted to do your entire life, someone is giving you the opportunity to run all sides of the only industry you've ever wanted to be in and you want to say no that?"
Fast forward 16 years to present day as Cohen is preparing to present new and innovative ideas at the BSM Summit next week in Los Angeles. He's there, because getting out of his comfort zone like he did at 22 years old, has made him a very respected professional in the industry. Along with Traug Keller of ESPN, Norm Pattiz of Podcast One, Matt Kramer of CAA Sports and Kelli Hurley of Westwood One, Cohen will be on a panel discussing audio's path to digital dollars. It's an important discussion to have for the future of the business, but also one that can generate another income source for both the station and its talents. 
"I believe we can't ignore that we are lucky enough to be in an industry where people want to listen to our content and support our content," said Cohen. "There are other ways of adding dollars to the station's bottom line, but maybe as important, to the content producer's bottom line. In other words, hosts, producers and other members of a show are usually paid in two ways: A salary and live reads. Very few content talk-driven radio stations pay their talent three ways. In a subscription based site, you're actually not only giving back to the fans, but we're actually giving back in a third way to our talent and producers who are getting paid extra off this with the assumption that people are listening to their stuff."
What host or producer wouldn't be open to a third way of gaining income? Especially if it means putting more of your content out for fans to enjoy. But would people subscribe and listen to even more original content produced by a station? Cohen thinks the answer is yes. 
"We know the people are listening to the stuff, because this is what most of our fans requested when we asked them what more you want of us and what more we can do for you," continued Cohen. "By actually just giving the fans exactly what they want and charging a minimal fee for it, everyone is winning. Fans win, because they get more of our content. The station wins because it's another revenue stream and the talent and producers win because they're gaining extra money."
But it isn't just about adding dollars in other pockets for Cohen. He sees opportunities, as well.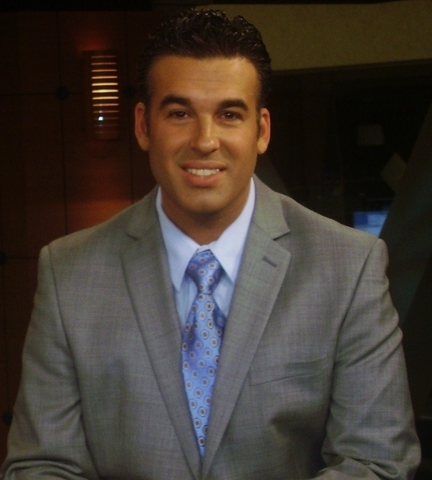 "I think it's not only finding the digital dollars. I look at it as finding opportunities, because opportunities can lead to dollars."
Much like Jim Graci in last week's column, Cohen isn't there to just give new ideas. He's there to learn, too. Years of experience in the industry has taught him to continually learn more and more about how to improve his product. Cohen sees the BSM Summit as the perfect place to do that.
"I'm really excited for it and I'm really thankful to Good Karma Brands for realizing how important this is and allowing me to go to represent the company and using company dollars to send me," he said. "I think attending is going to be wonderful because this is not a summit centered on 'how do you come up with a good topic?' Or 'how do you get in and out of breaks?' This is literally something that I think all of us will find ourselves leaving and saying, 'I didn't realize that. I didn't know that could be done.'
"We'll leave there knowing we need to talk to a particular person because they have insight that I don't have and we don't have. The summit will serve as an information-providing and networking event for people in the sports media business to exchange ideas. It's certainly valuable and something I'm very much looking forward to."
With such a high-profile guest list, how can one pick just one person they're most excited to hear form at the BSM Summit? It's virtually impossible. But for some, including Cohen, it may be about meeting and hearing from the people you've never met before.
"I'm really just looking forward to hearing from everyone," said Cohen. "I'm not dumb enough to think that I know everything. There's not really one person specifically, because there's so many big names. I'm actually really excited to hear from the people that I don't know. I want to know from the people I don't know that have earned their way into this summit, how they got there and what they've done to make it for themselves."
Cohen is still thankful to this day that his dad didn't let him stray away from an unbelievable opportunity at 22 years old. Because of that, he grew not only as a host, producer and a reporter, but also on the business side, an area he never knew he'd be interested in.
That experience will undoubtedly shine through at the BSM Summit next week.  If you're on the podium next week sitting alongside Jason Barrett, odds are pretty high you've done a lot of good things in the industry. Cohen is no exception. 
"Expect to work in the middle of nowhere. Expect to not necessarily have the hours that you dream of. If you're willing to do that and work hard at it, it seems like, in this profession, you have a better chance of making it if you don't worry about time, money or age. If you're willing to be open-minded to those things, you can make it."