I have to let you in on something–people who work in sports radio LOVE professional wrestling. Hosts, Producers, PDs, etc. There is a lot of love for pro wrestling in the industry. Why do they love it? The characters, the storylines, the drama, and the action. Plus, unlike any other sport, and just like sports radio hosts WWE wrestlers don't have a season. They are working all year long.
The WWE just wrapped up its 35th Wrestlemania at Met Life Stadium in East Rutherford, NJ. With a full week of Wrestling stuff in the news it made me think about sports radio hosts the same way wrestling fans think of their favorite (and least-favorite) wrestlers.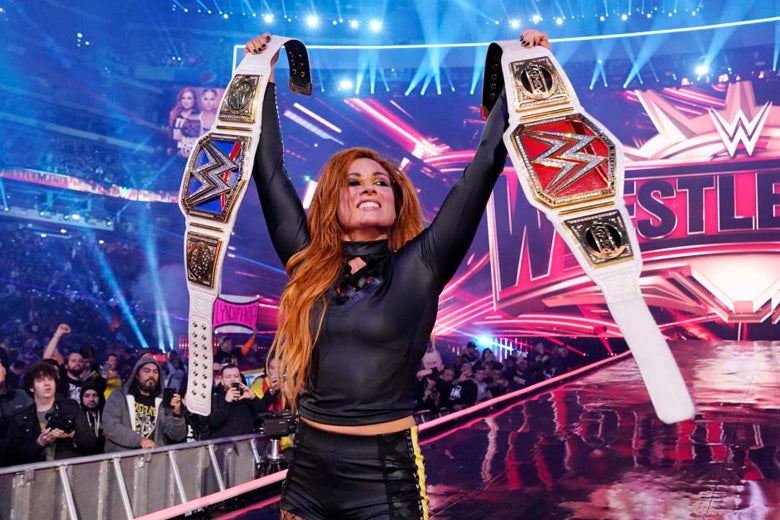 For the uninitiated, wrestlers are typically either "a face"(good guy) or "a heel" (bad guy). This allows for storylines to be as good as or better than most soap operas. Sometimes, like recently wrestler Daniel Bryan, who had built the majority of his mainstream fan base by being a face, turned heel. This makes for an interesting storyline as the good guy becomes a bad guy.
Take a look at your talent, which of your talent would you consider a face–a fan favorite, beloved by your listeners. Which of your hosts is a "heel"–a villian, hated by your fans (but they still listen!) If you have too many hosts who are in the middle or in-betweeners–neither heel nor face, you may be in trouble.
Take a listen, could the host be naturally edgier, meaner and more of a heel? Or would this host be better off being heroic, kind, and beloved? 
Another thing to look for is a host who has been a "face" for your station. Is there something that happens that can make them turn "heel?" Perhaps their favorite player gets traded or signs somewhere else in free agency, a caller sets the host off, or maybe there's an internal battle at your station with another show. 
It certainly needs to be more organic than in the WWE, but if there is something brewing that creates the right atmosphere for this turn–consider it and make it happen. Most wrestlers who turn "heel" eventually return back to being "a face" anyways, so why not give it a try? If it doesn't work, you can always come up with a reason to turn back.
Think of this exercise as a very simplistic way to make sure that your on-air talent is clearly defined and the audience knows who they are, and loves or hates them accordingly.