When the BSM Summit convenes in Los Angeles at the end of next week, you can be sure plenty of programmers, hosts, and executives will show up looking for ideas and pointers on how they can give their audience more of what it wants.
There will be panels on evaluating talent, social media and digital content, and research and audience analysis amongst an array of other topics. Certainly there will be a lot to learn. One of the most anticipated panels will be the one we are putting together on sports betting and how broadcasters can make the most of that content.
Joe Fortenbaugh of 95.7 the Game's Joe, Lo, and Dibs will be the moderator. He's the perfect choice. Fortenbaugh was immersing himself in point spreads, over/unders, and numbers that could swing the money in Vegas long before the US Supreme Court even considered cases involving the federal ban on sports gambling.
He was living at his parents' home in Pennsylvania, working his ass off and still barely able to save a dime when he decided on a whim to pack up and move to Las Vegas.
In the summer of 2011 Fortenbaugh was part of the National Football Post and was visiting Vegas to try and work out an arrangement with two casinos to do business with his site. During that visit he spent an evening with some professional gamblers. He said it was one of the best nights of his life.
"I remember flying back saying 'You know what? I gotta get back out West. I'm gonna spend the fall writing about and covering the sports betting industry.'"
Not only was Joe successful in his writing efforts, he also made connections that got him regular guest spots on radio shows. One of those appearances was heard by Jason Barrett, who was programming The Game at the time. That lead to a job offer and an unplanned career in sports radio.
Now in addition to bringing gambling content to his San Francisco audience, he also hosts The Sharp 600. It's a short podcast where Fortenbaugh gives listeners his best tips and information about upcoming games.
What does he hope attendees can take away from the panel? Fortenbaugh says he wants hosts and PDs to understand that gambling is like anything else in sports radio. It pays to do your research and know what you're talking about.
"There are a lot of media guys, give them credit, that are talking about (sports gambling) now whether they know it or not. It's important that they are in the space.
"There aren't a whole lot of people that have robust backgrounds, that understand how the industry works, that get how both sides of the counter work, that know the terminology, but you see this in everything. You see this in fantasy sports. You'll see it when guys talk basketball and maybe they don't know basketball."
Fortenbaugh says what he wants to hear are less picks and more thoughtful gambling-themed content.
"The key for executives is to find the individuals who know this stuff and who can go on air…and give you credible information. Yes, picks are a big part of it, people love picks. But how can you educate them on this stuff? How can you take them through the process? How can you show them a new way of looking at a game?"
Guys that know their stuff and have credible information. That is a theme when it comes to what the people on this panel at the BSM Summit want from talent that talk about sports gambling. The lack of credible information helped drive the formation of the Vegas Stats and Information Network.
"For years I was frustrated by the absence of a credible news source for sports bettors," VSiN Founder and Chairman Brian Musburger told me in an email. "Billions of dollars are wagered every year on sports, yet I could not find a source that I could trust. I didn't want people selling picks or pushing action to unregulated books where I found the content served an agenda."
Musburger will be on the sports gambling panel at the BSM Summit and knows that his network changed the way a lot of people got the information they wanted before placing a bet. "Most of the shows that existed prior to our launch were time buys where touts marketed shady pick selling services."
Chad Millman will be on the panel too. He is the Head of Media for The Action Network, a company that has grown by leaps and bounds since the US Supreme Court repealed the federal ban on sports gambling. I asked him if he thought that kind of growth would have been possible even without the Supreme Court ruling.
"We announced the formation of the company in October of 2017 and launched in January, long before the Supreme Court ruling in May. So we were doing this regardless and always felt like there was going to be an audience for this kind of content," Millman told me. "So our plan from that POV didn't really change: produce the highest quality pieces, highlight our proprietary data and information, explain what's happening in the market and entertain, so the broadest possible audience engages with what we are doing."
The Action Network's audience is definitely broadening thanks to its talent acquisition. In August of last year the company announced that Rob Perez, better known as World Wide Wob to NBA Twitter, was joining the company. Then in November it was ESPN's Darren Rovell that came aboard.
"They are hugely important," Millman said of Perez and Rovell. "They bring credibility, an audience, and recognition. A good portion of the people who follow them and love their content become users of Action by way of their introduction."
Fortenbaugh says he will never advocate for how air talent and other sports bettors make their picks. All he says is that if you are making picks on air and giving tips to listeners, make sure you're entertaining and that your analysis is relevant.
It is a position Millman echoes. "I think our user is coming to us to get smarter, go deeper into the game, and get access to our tools and data and research."
The "entertaining" part comes second at VSiN according to Musberger. "From the beginning, we were looking to put together a team of credible and knowledgeable sports bettors. Most are not professional broadcasters," he says of VSiN's on-air lineup.
"Our audience wants people that give them information that provides an edge, and they're willing to forgive a little lack of polish on delivery if the content is strong. I love that we have put folks on the air that would never be found on traditional broadcasts."
Both the Action Network and VSiN offer a product that is accessible and also credible. Musburger may argue that his network's primary concern is accurate, relevant information, but take a listen to VSiN. Hosts like Jonathan Von Tobble, Matt Youmans, and Pauly Howard are very entertaining!
The same can be said of The Action Network. For the sharps there is proprietary information and analytics that make checking out TAN content worth your time, but if you're just an average sports fan, there is plenty to be entertained by on the podcast network the brand launched in August.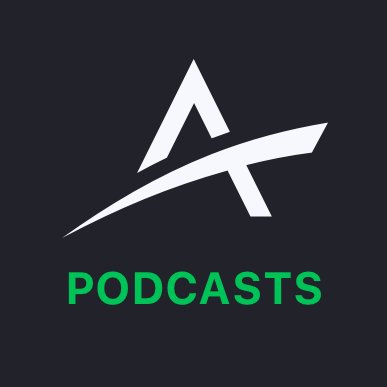 Joe Fortenbaugh, Brian Musburger, and Chad Millman (along with Kip Levin of FanDuel) will have plenty to say and teach at the BSM Summit next week, so plan to be at the sports gambling panel. Millman offered a little free advice for broadcasters trying to wrap their heads around sports gambling for the first time.
There is a bare minimum about your local team every personality should know from a gambling perspective. Millman says it's "Are they favorites (or) underdogs? What is the spread? What are the majority of bettors thinking about this team?"
Again, that's the bare minimum. If you want more insight than that, you need to make plans to join us at the BSM Summit next week in LA.